---
Four types of activities are planned to be held at the same time as the 11th China International Pipeline Conference & Exhibition. Specific information is still being updated, the advance notice are as following:
---
Summit Forum 2020
World famous organizations, enterprises and experts from the United State, Canada and Russia that related to the entire industrial chain such as materials, special technology, intelligent research and other research fields will be invited to the summit, to create an in-depth discussion about pipeline industry development trend and technology development strategy, pipeline design, pipeline operation, pipeline construction, gas storage planning, intelligent pipeline development and so on.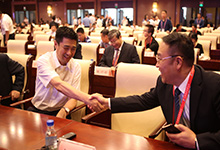 ---
Technical Seminar
——35seminars that cover the entire industrial chain
Focusing on the continuous development of technology and equipment promotion in various industrial chains of international oil and gas pipelines, highlighting the technological innovation in the design, safety and operation management of oil and gas pipelines, and promoting the technological progress and international communication in the field of oil and gas pipelines in Asia Pacific. Senior experts and scholars will be invited to the conference to exchange ideas and give keynote presentation, and share new technology emerging in the industry.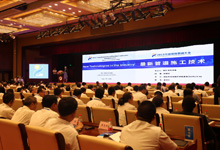 ---
Competition
——6 advanced pipeline technologiescompetitions
Train pipeline industry staffs with knowledge, skills and innovation ability, and provide them a platform to communication and learn from each other in order to improve their skills. In addition, this can help employees promoting the application of new technology and skills, and improve the quality of industry talents, discovery and select skilled person, therefore to promote the technological improvement of oil and gas storage and transportation industry, enhance the technical communication between various industries. Competitions planned to include launch welding skill competition, UAV inspection skill competition, detector skill and defect detection skills competition and so on.
---
Award ceremony
——Industry Equipment &Technology Leader Award
Create a great celebration for oil and gas storage and transportation industry practitioners. Through the selection of high-quality awards, such as the award of outstanding contribution to the industry, the award of contribution to the technology and equipment of key projects or the award of innovation products, to make the entire industry focus on the hot issues of the industry and jointly witness the development of the industry.